Identify | Map | Analyze | Activate
The Holo Diag assessment allows you to highlight all the non-financial factors that contribute to the competitiveness of your company.
Whether it is to attract talent, engage employees, build customer loyalty or engage in productive dialogue with partners, the maturity of your intangibles is strongly correlated to the performance and sustainability of the company.
Mapping all the strategic intangible resources of your organization through qualitative and quantitative indicators.
A 360° diagnosis that analyzes the global performance of your company and its future potential.
Our final objective is to assist in transitions by helping companies to manage their opportunities and risks at the strategic and operational levels.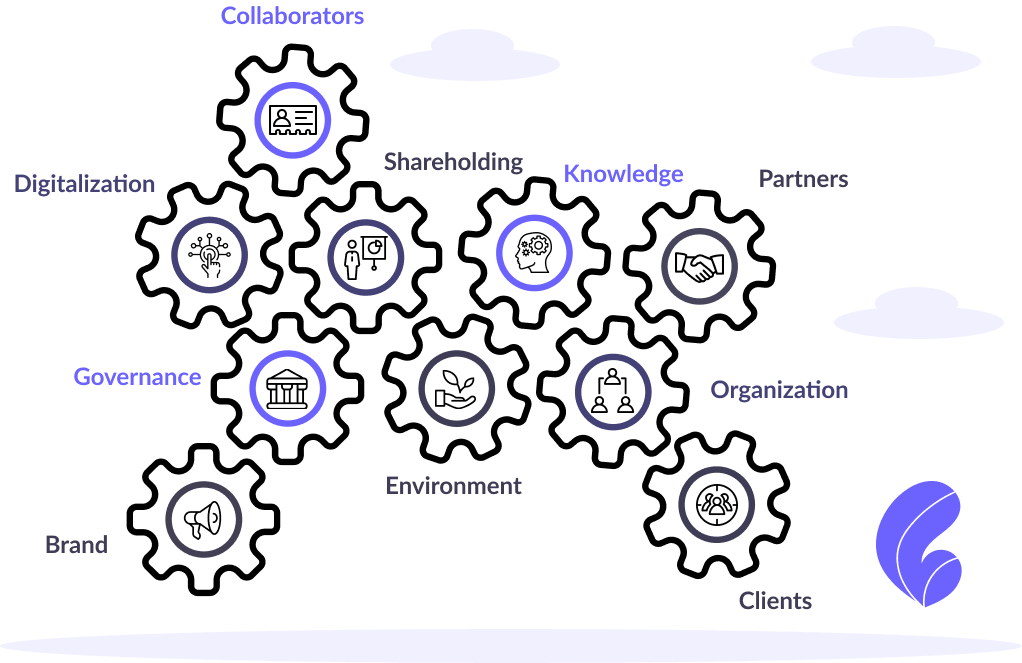 Identification and onboarding of internal actors
Assisted or unassisted depending on the offer chosen
Mapping of intangible resources
Operational and strategic management tool
Customized analysis by Holo-Way
360° view of the challenges, risks and lines of action
Identification of priority actions according to your company's project
Eventual accompaniment to the implementation by Holo-Way or one of our partners Evidence system to objectify each answer Consistency alerts between related indicators Intellectual and financial Confidentiality and security of collected data